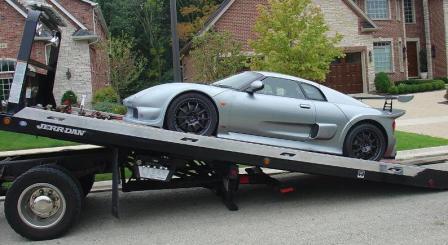 Flatbed Towing Near You
Flatbed Towing Near You – Indeed, we offer you flatbed towing near your area. It is one of the safest ways of towing a car it definitely is on our list of services. Our flatbed towing cars are there to assist you in this time of distress. Be it show cars, motorcycles, boats, or construction equipment; we offer flatbed towing service for all these sorts of situations. We are there to help you with our efficient service.
You find yourself stranded by the roadside with a vehicle you cannot move?
Find yourself stuck in a tight parking spot?
Ended up without the keys to your vehicle?
These or any other reason that you cannot move your beloved vehicle from the spot, call up the South Miami Towing Services. We provide you with South Miami's specialized tow equipment for the situation at hand. We will be there with the best facility to help you out. To move that vehicle when you need to but you cannot, we are there with our Towing near you.
Flatbed Towing Near Your Area.
Flatbed Towing Near You – As seriously as we take our services, our equipment is equally important to us as it is our key to an outstanding service when need be. Our equipment is well taken care of and is regularly maintained. We also inspect our equipment annually. Hence, with the up-to-date and up-to-mark equipment at your service, we can proudly guarantee you a damage-free vehicle at the end of the journey with us.
We inspect our flatbed towing trucks annually to ensure a damage-free service to you. Whenever you need to call for our services. Be it your luxury vehicle getting stranded or the recovery of a low-profile one from anywhere; we treat it with the best of our services. We even provide service for potentially unsafe vehicles after an accident because your assistance is our top priority.
In addition to towing vehicles, our flatbed service has evolved to your needs. We also help with the transportation of goods and other materials. Construction materials, forklifts, generators, and anything else that needs to be transported from one place to the other; South Miami Towing Service is there to help you with that! With our best performance and quality service, we will get the job done for you.
Just like our services, our equipment is also reliable. So you can call us up and our towing service would be more than happy to comply.