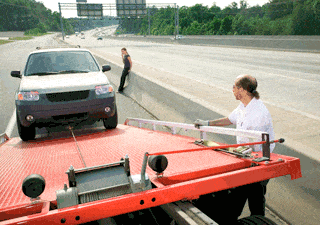 Roadside Assistance Near You
Roadside Assistance Near You – As the name suggests, it is all about you being stranded by the roadside. South Miami Towing Service provides you the right kind of service for that as well. In the best way and quality performance, the services provided are impeccable.No matter where you are stranded within our operable area, we will get to you in the shortest possible time with the best quality of service operated by the experienced professionals.
Now, this situation can occur due to a number of reasons where you have to get the towing service to come to your aid.
The vehicle can get stuck in mud where dragging it out might not be possible without any assistance.
The vehicle gets rolled over which needs to be unrolled which yet again cannot be done without help
Roadside Assistance Near Your Area
Roadside Assistance Near You – The roadside assistance service from the South Miami Towing Service offers you the service to deal with all such situations. We offer you a Winch Out and Recovery Services to get the vehicle out of such troubled situations. We do so with a guarantee of zero damage to the vehicle. Hence, if you call us up you certainly do not have to worry about your vehicle getting damaged.
With trained professionals experts at their job and operating a professional grade equipment, our service is the best one you can find in town. Regardless of the situation or the season you are stuck up in, we are always ready for all kinds of troubles and we do so with the security of the vehicle.
Our service stands out in the market in respect of its efficiency and the speed at which we operate. We believe in quality service but at a quick pace as well because we value your time. With such quality service we ensure to provide it to you at affordable rates and they certainly are in the area.
Also, with good sense of the roads and the local areas we use that knowledge to our benefit. We know the roads so we will provide you the best way out possible. Moreover, this helps us get to your stranded location in the fastest way possible. This makes us competent enough to deal with the emergency situations in the best way all the while ensuring to keep track of time and try our best to get the job done as quickly as possible.