TOWING SERVICE MIAMI
– Towing Service Miami
– Fast Quick Response
– Affordable Towing Service
– 24/7 Towing Service Miami
– Flatbed, Dolly, and More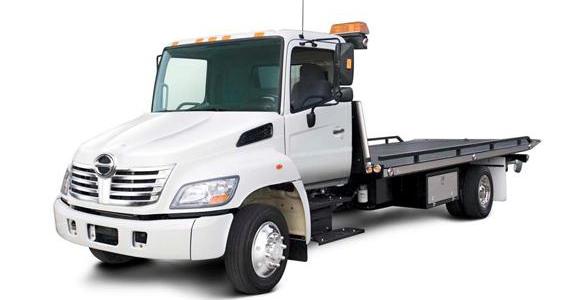 TOWING SERVICE MIAMI
With experienced professionals who put you as their top priority, South Miami Towing provides you with the best towing service in Miami. Quality service which keeps you happy and gets the job done is our goal! We get the job done at a fast pace and definitely in the most efficient manner. Do not worry! We offer you a friendly staff with their impeccable services at affordable rates. Ensuring 24 hours availability, we are always present to be at your service. So, the next time you get stranded by the road, call South Miami Towing to get the best towing service Miami you can get!
WHAT WE DO
Stranded by the roadside can be frustrating. Living through this unpleasant experience is something we all avoid to the best of our ability. Still, you find yourself in that situation? South Miami Towing is just a call away to tackle the situation and make life easier for you. We ensure our towing trucks get to you in time to put an end to your stress! Our services are our specialties.
WHY CHOOSE US
Confused about who to contact for your towing service in Miami? Well, South Miami Towing is your best option out there. We provide you with timely service of the best quality. Your satisfaction and your priority are our priorities. So do not get yourself into unreliable towing services while stranded there by the roadside. It surely is not an experience you need to have! Trust yourself and treat yourself better. You deserve the good quality services South Miami Towing provides. Our 24 hours availability throughout the 365 days of the year is something that keeps us always there to help you. We provide you the credible and efficient services at cheap rates. So, we are your best shot in Miami!
Integrity
Service
Values
Fast Service
24 Hours
High Quality
Miami Towing Company
Driving is a constant in the lives of those who own a vehicle. So, at one point or another in life, you must come across a situation where you might need towing services. It is in those times that you will need the professional and reliable services of Miami Towing Services who are always available to help you through such circumstances. Be it any sort of car failure, because there are many reasons for that to occur, we are always a call away to come to your aid. Your troubles are our first priority to deal with and you must have an idea of the reasons you can end up in a situation of vehicle failure.
Vehicle failure is not an entirely impossible idea especially when you drive around a lot. It is a common concept for those of you who own vehicles. They can give up on you at any time. At times you can predict it, but the vehicles can still surprise you when you are suddenly stranded by the roadside with a desperate need to call the towing services.
For one too many reasons your vehicle can fail you and it is important that you understand what are the options when it comes to that. A few of the reasons which can lead to a possible vehicle failure are:
If the vehicle was not maintained and there was negligence in taking care of it.
It is more than five or ten years old which means it has outlived its life unless it is treated with ultimate care.
It is treated in a harsh manner where vehicle can get damaged in the worst ways possible.
These become some of the few reasons for your vehicle to break down. But those are not the only factors in play when it comes to vehicle failure. These are the reasons which you can control and see if they get out of hand. Things go on to be bad without even you realizing it. The unpredictable reasons.
These unpredictable reasons are something you need to be prepared for always. It could be harsh and excessively bad weather which creates a problem or at times it is the internal wiring of the car. The car then malfunctions from within and all of these circumstances lead to one problem and that ends up with being stranded by the roadside. Now, these are the situations in which you might not have expected to cause a problem while you planned a normal day for yourself.
Such times can be frustrating. It is in these stressful times that Towing Service Miami comes to your aid with its reliable and efficient services. You have a car or a truck, we provide services for both throughout the year at just a call away. We, the local Miami Towing Company offer you our impeccable services where you will not ever question your decision to call us! We understand the pain of a vehicle failure and we have the means to get you out of that situation. You can trust us with your precious vehicles for the best quality service and you will not be disappointed!
We Buy Junk Cars In Miami
We have yet another side to present to you! The South Miami Towing Junk Cars! It is the most reliable junk car buyer in the area of South Florida. Paying you in cash for the junk cars, trucks, and SUVs. So, we can't be just towing cars for you! We can help you get rid of the junk vehicles you have. With years of us dealing with this business and that too in cash and being the premium purchaser in South Florida, we are able to offer Miami Dade, Monroe, Broward, and West Palm Beach the most cash for their vehicles. So we can form the best possible deals for you take benefit from. SO, here is yet another reason for you to call up the South Miami Towing.