What Is Triple A Towing And How To Use It? American Automobile Association or Triple A is regarded as the motor club federation available throughout North America. AAA is held for the sake of not-for-profit service organization and national member association, with about 58 million members enrolled throughout Canada and the US. The main benefit of Triple A Towing is to offer extreme services for its members, including roadside assistance and many others. It has also offered its services to the US Government during World War I and II.
Nine motor clubs with nearly 1500 members combined established Triple A in the year 1902. AAA comprises of about 42 individual clubs found across North America. Most of the clubs tend to have AAA in its name; however, two clubs do not have it – Auto club south and automobile club of southern California. Triple A offers three different memberships including plus, classic, and premier. The membership cost varies based upon your area. Triple A Towing roadside assistance program seems to be more comprehensive when compared with other similar programs provided by the auto insurance service providers.
AAA Roadside assistance
It is evident that your vehicle will break down or face other unforeseen incidents anytime, and it might take your pre-planned journey to end up in the middle of the road. When these events take place, you can try to make use of your AAA card or adopt techniques learned from driving school. Luckily, by having an AAA membership service, you can be back on the road in no time. Here are some of the reasons why people prefer Triple A service for the sake of roadside assistance needs.
Prompt Service: All members must have AAA emergency phone numbers with them when traveling on the road. It helps them to call up the AAA service rapidly when they caught up with problems on the road. There is always somebody on the other end waiting to hear your queries and solve it immediately before you face significant issues.
24X7 Customer Service: AAA Customer service is found round the clock for taking care of your requirements when you are on the roadside. Moreover, the firm has quick response units and can come to you for rescuing your car in limited time. You are sure to get assured assistance when you need it. Upon making the distress call, you will get immediate help in no time.
Towing Assistance: Triple A towing provides you the option of towing the vehicle when it is in immobilized condition due to accident, electrical, and mechanical fault. Your vehicle will be easily towed to the closest garage for fixing the problems. In this way, you can save spending more time on the road trying to fix your vehicle's problem or wait for the technician or service center to fix the vehicle for you. Moreover, this service ensures for utmost safety and comes extra handy when your car breaks down near woods, foul weather, or hazardous locations. The Triple A towing helps by prioritizing the call done by the customer who is in a particular unsafe and dangerous place and hence help them to get out of danger in quicker time.
Enjoy Wonderful Discounts with Your Card: Apart from roadside assistance, people can also make use of Triple A card for getting discounts on chosen gas stations, movie shops, retail centers, and many other places. You can select these AAA preferred partners by linking with AAA mobile application. Just click on the hotel near me or any other service provider to find out it quickly and get directions towards the nearest service provider.
Get Help Wherever You Are: Triple A auto insurance has several branches spread out all over the country. If you are worried about whether there is a Triple A towing near you, then you need not worry anymore. You can access the roadside assistance service easily wherever you are in Canada and the US in sooner time. Have peace of mind on the roadside understanding that someone is there to help you in recovering when your car fails.
Besides, you can also make use of Triple A service when you are carpooling with your family members or friends. The Triple A towing membership offers utmost benefits for the membership owner and not for the vehicle. It means that when you are with somebody who has vehicle problems, you can assist them with roadside assistance by having a card with you.
What are the Benefits offered by AAA?
The main benefit of AAA is "Emergency Roadside Assistance." Starting from towing your vehicle that is in a broken-down condition to unlocking it, changing the flat tire, or else replacing dead battery, Triple A towing offers high-level assistance via local private towing firms that come under contract with AAA clubs. Every plan receives towing, lockout, battery service, out-of-fuel service, tire change, and even stuck-up vehicle service easily.
Another most popular benefit of AAA towing is that of trip planning. AAA possesses an application known as AAA mobile that aids in planning your trip, find out the cheapest gas stations, and call for roadside assistance quickly when needed.
Lastly, it seems to be the option with several corporations or organizations, and AAA has plenty of agreements with different companies for the purpose of discounts. For instance, when you head to book up a hotel, you will view the availability of discount options for AAA members, and you have to give your membership number to obtain such benefits.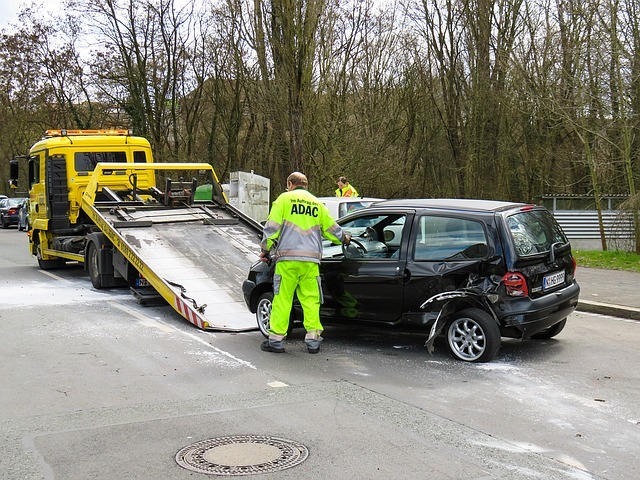 Is AAA Assistance Worth It?
Of course, it depends upon two factors: how essential is roadside assistance & whether you already have it via something else.
If you do not drive much, then the roadside assistance will not be crucial. However, it truly depends upon the costs. Usually, we turn to get it for cheap from auto insurance. The auto insurance depends upon the state, but usually, it offers 24-hour emergency roadside service as part of your premium. It provides towing, tire changes, battery jumpstart, gas or oil, lockout service, and other emergency repairs. If you want to know whether AAA is worth it then you must understand what AAA offers for its customers and its benefits accordingly.